Professional Garden Tools
No matter how many roses you grow, professional garden tools are a must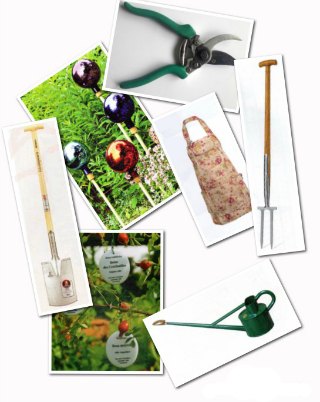 I love to play around with new garden tools and gadgets, and I am sure most rose gardener's second favorite purchase, after flowers of course, are gardening tools.
Professional garden tools make the work in the garden much easier, and from experience, I know it is annoying to work with secateurs, shears or even a wheelbarrow that won't do the job.

It is easy to find cheap or expensive gardening tools in your favorite garden center or online store, but as with all purchases, there is always one problem:
You have no idea what you will get before trying them by yourself, or you follow someone's professional recommendation.
Ask in a nursery, they work with tools under professional conditions and know what kind of tools work for them.
Overview of Professional Garden Tools 

On this page
You should also read...
There is almost always something to do with roses and the surrounding garden. Whether you need pruning shears for your roses or a spade to dig a hole.
Which are the best tools to get the job done with ease? I will provide a selection of great rose gardening tools as well as useful things needed all over the garden.

It is important to have a pair of sharp secateurs, rose gardening gloves and pruners as well as other tools for your roses at your hand.
I have tried several of this utensils, and here you can read about my selection of rose gardening tools.
Tools to Keep your Garden Tidy 
Normally every gardener has a lot of tools ready at hand, but sometimes we have to buy new spades, forks, weeding tools or a wheelbarrow. These utensils should be robust and convenient, but I like it stylish too.
Poke in my recommendations for essential garden tools.
The Best Garden Tillers
Tillers make the garden work easier and comfortable. Personally, I do not like to prepare garden beds by hand, and I know there are many like-minded people.
Read about garden tillers to make your life more comfortable.
Compost Bins and Compost Supplies 
For everybody who wants to make homemade compost, it will be a great source for purchasing the right compost bin or build his own.
Go the green way and add some nutrients to you garden with my selection of compost bins.
Stylish Garden Accessories 
I have always loved stylish garden accessories such as metal watering cans, china plant tags or small decorative elements in my garden.
Some companies provide a wide range of nice things to order. My favorites can be found on the garden accessories page.

Did you find this helpful? Share it with your friends!